20% discount with Samdai VIP card
20% discount with Samdai Card
If you're a fan of wings, The Wing King will blow you away! As you bite into these wings you're met with the light crunch of the batter and depending on what sauce you choose, the immense flavor-packed sauce! The real question though, is where did the recipe start for Olu?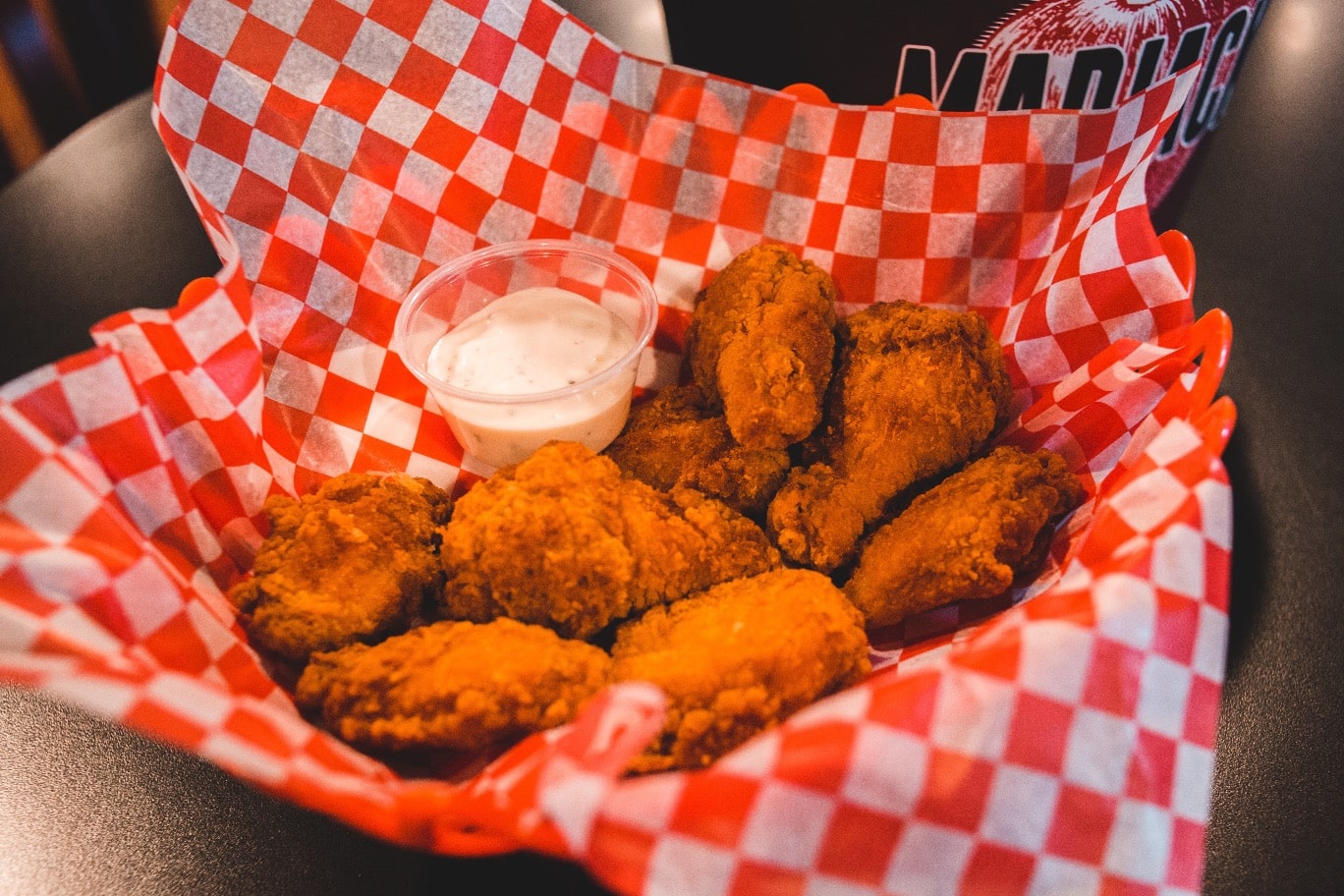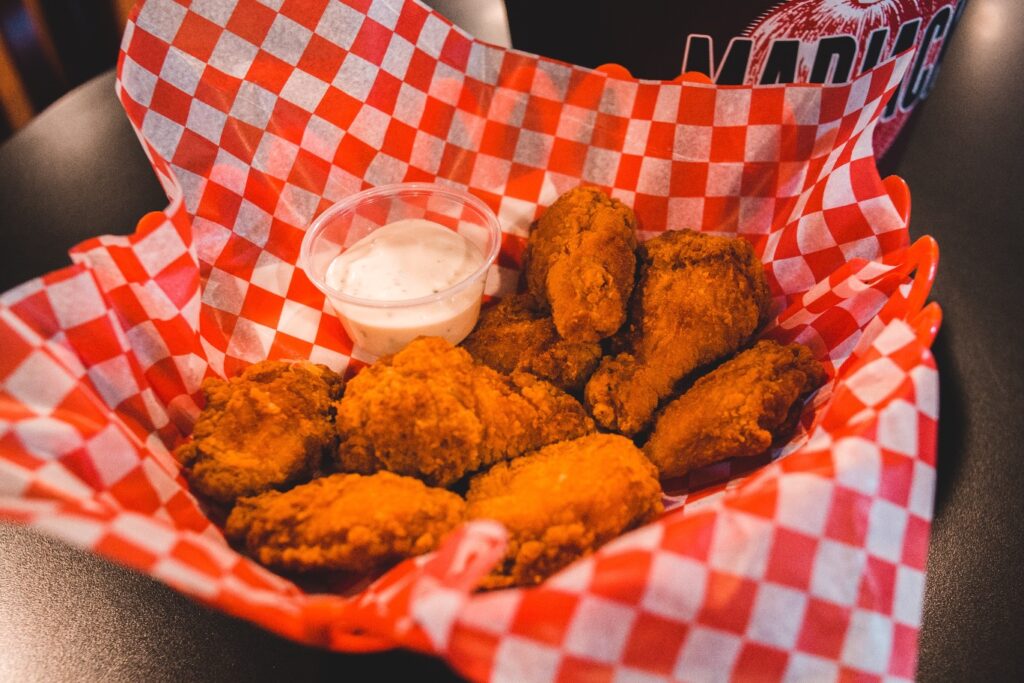 Olu learned how to cook in the Deep South whilst at the University of Clemson in South Carolina. He acquired the secret seasoning from "Mama" who was the team chef at the time. A former cook on the slave plantation who passed it down to him before Mama passed. Olu has attempted to change the recipe but trying to add a 21st-century twist on a recipe that's over 100 years old never seems to hit the same spot!
If you don't know already you aught' to! The Wing Kings do something they like to call Wing King Wednesdays and it's what we all look forward to! You get a massive 20 wings, fries AND a free sauce for just £12.50! We know…what a deal, imagine using your Samdai VIP discount 👀.
Ok ok…we made that one up…But just in case you were wondering it stands for "what's the sauce!". The Wing King makes all of his sauces from scratch trialing them at home with his son as a chief taster! He has everything from sweet Honey BBQ, to Maple Buffalo to Garlic Parmesan! 😍
You can get your wings from the swanky OHM food yard in West One Plaza, Sheffield. If you don't fancy travelling you can order through Mealbase or DM Olu himself through Wing Kings Instagram page and have them delivered by the man of the moment!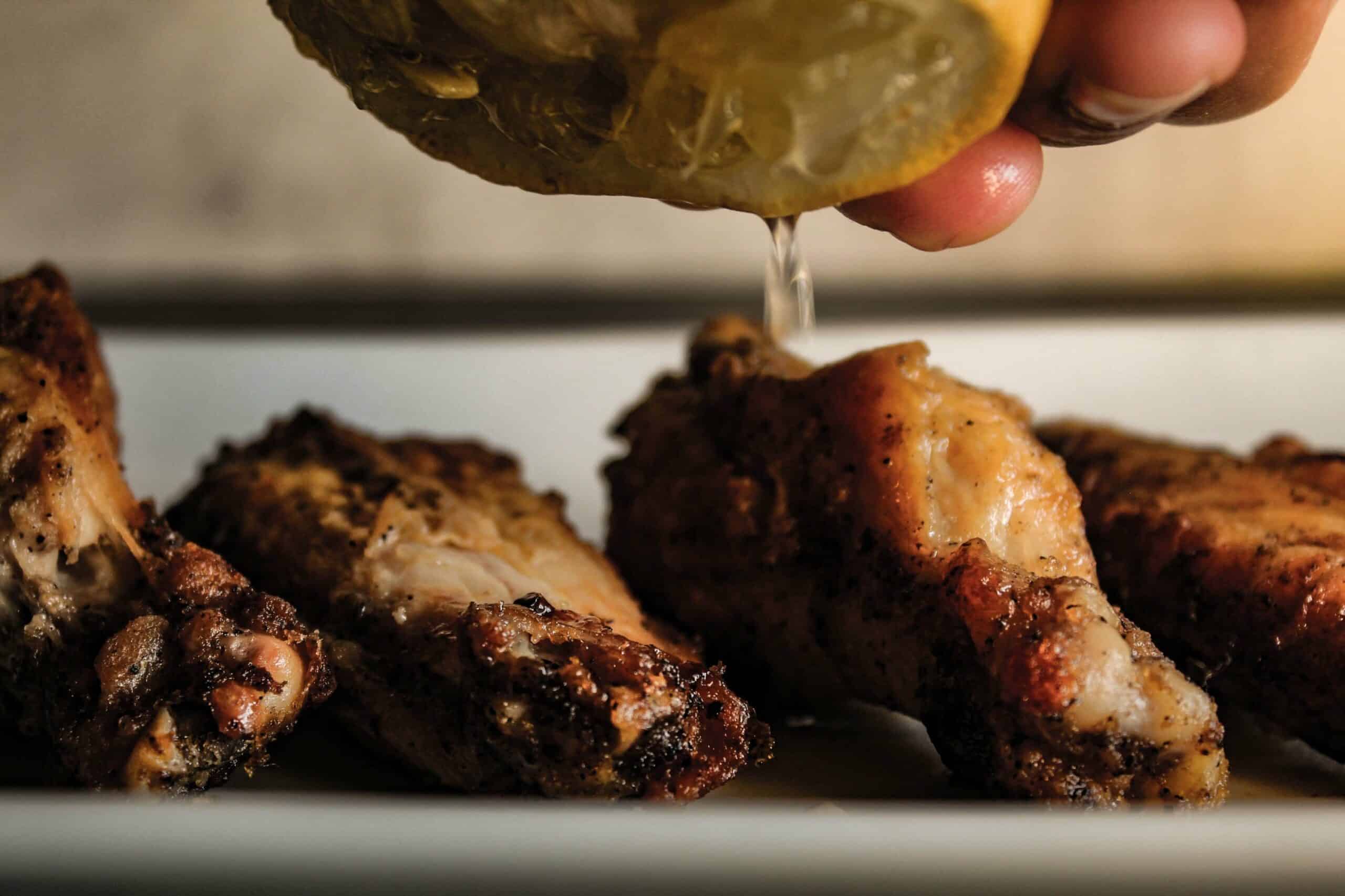 Want Discount at Wing Kings?
You can get discounts at Wing Kings and many other top businesses in Sheffield. For entertainment, stores and hospitality, Samdai VIP gives you discount at them all for a single price of £9.99 for the whole year! You'd be silly not to!